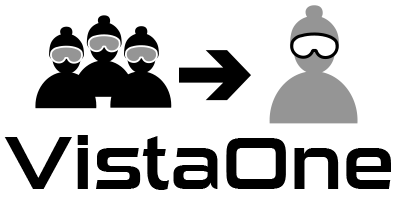 Vista One
One Resort One Login
VISTA One is an authentication service enabling resorts to offer one user name and password for all guest and employee sign-ins.
VISTA (short for Vert Integrated Security Token Authorization) is a security token service that allows resort application developers to authenticate and uniquely identify individuals across application boundaries.
VISTA One is exposed to applications as REST resources over HTTPS. Resorts can manage individuals, credentials and role memberships through direct calls to resources or by using VISTA Manager, a site for managing all application realms within the resort's domain.
Sound too confusing?!?
Here are the benefits broken down into plain English:
Allows resorts to consolidate and manage user authentications spanning different systems.
Allows resorts to track guests as they interact with the resort in a multitude of ways.
Provides for a better guest experience by enabling "One Resort One Login".
Provides for a better guest experience by enabling information from various systems to be associated with one individual.
VISTA One – Providing resorts and guests a 360 degree view.
Schedule an online Demo
Contact us for more information or to schedule an online Demo